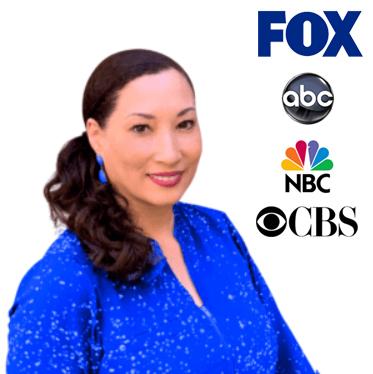 I highly recommend working with Dr. John OKeefe and the Center For Peak Performance. I have gotten incredible results! My life changed in ways that I never thought possible. I gained clarity and focus, and I feel like I am on my way to unlocking my true potential. Dr. OKeefe is fantastic at putting people at ease and helping them break through any and all barriers.
- Stephanie Minor, Director, NPO Centric
Details of the Recommendation: "I was going through a particularly difficult time in business and felt "stuck" and out of sync with my vision. Dr. OKeefe is incredibly intuitive and knows how to help breathe life back into your passion. He absolutely helps you get clarity and gives you the tools to help maintain that clarity. I would highly recommend him to any business owner regardless of how long they have owned their company or really to anyone who wants focus and clarity. Dr. OKeefe is highly gifted and only by meeting him in person can you truly understand the experience.
- Nicole Fellouris, Founder and CEO of Elite Development Group, Inc.
Before I started the Center for Peak Performance program, my subconscious thoughts were inhibiting my ability to live a happy and successful life. Through the weeks of training with Center for Peak Performance and Dr. John, I have come to realize that I'm truly capable of creating the lifestyle I desire and it all starts with my mindset. He has helped me raise my inner self awareness, which has given me more confidence to trust myself and do what it takes to be successful. I'm extremely grateful for the mind-opening experience, and I highly recommend anyone who is limited by their 'realty' to work with John for optimal living. Thank you again, John, for guiding me to a better place in my mind, heart, and soul. Much appreciated.
- Lori Jark, Successful Client
The Center for Peak Performance has helped me have the best year ever in my practice. Dr. John helped me discover the road blocks in my life and gave me the courage to overcome them.
- Mark R, Irvine Client
In today's environment of fast paced evolving technologies and revolutionary methodologies, the single most important factor is what I like to call "Human Engineering". As a business coach and mentor, Dr. John Okeefe and the Center for Peak Performance has delivered clarity and sound advice. They produced results with proven and effective techniques. I would strongly recommend Dr. Okeefe and the Center for Peak Performance to high level executives for one-on-one sessions and their program implementation for organizational development and cohesiveness. I am truly thankful and grateful for their service.
- Frank Gomez, Vice President of Operations at ParallelTek
Being a professional athlete and in financial services for more than 35 years, I have seen a lot of coaching and business development techniques. Dr. John Okeefe and the Center for Peak Performance have delivered clarity and sound advice. Dr. John helped create a clear vision of what I needed to do to become successful by using the techniques of affirmations and cognitive reinforcement that had made me successful in the past! He clearly ignited a passion and clarity that had gone dormant over the years!
- Richard V. Umphrey III, Senior Vice President Wealth Management (a Fortune 100 company) and former New York Giants and San Diego Chargers Player
Thank you so much for coming to the Saddleback Church Cancer Support Group in February to speak about the mind/body connection and the role our conscious and subconscious play in managing stress. Your presentation was very interesting and informative. The interactive exercise of using guided imagery and visualization was very helpful, something we can use on our own in the future. We received good feedback from the group and hope to have you speak again in the future.
- David Greene, Pastor, Saddleback Church
- Dr. John's Testimonial from many individuals.
- Dean Patton, President, VIVE Interior Design
Dr. John, thank you for coming out and doing the seminar. We look forward to working with you again.
- Verizon Wireless
As a friend of Dr. John's, I was stricken with COVID-19 and hospitalized with severe breathing difficulty that required me to wear an oxygen mask and receive 15 liters of oxygen to struggle through each day. I'd lost part of my left leg to COVID-19 blood clots and my lungs were filled with hundreds of tiny blood clots that were threatening my life. The doctors gave me a 50-50 chance of survival. After the first few weeks of what became an 80-day hospitalization, I received a text from Dr. John containing a sound file where Dr. John talked me through a very specific 5-minute visualization strategy, which I then repeated several times each day. After the first week of this unique 'treatment', my daily oxygen need dropped to 12 liters, so I kept at it. Nothing else about my medical treatment changed during the next several weeks. Yet, as I continued these visualizations, which involved imagining that Pac-Man was aggressively attacking my blood clots with healing white light, my oxygen needs continued to decline until I was down to just 2 or 3 liters of oxygen per day. It didn't take much longer before I was able to remove the oxygen mask and breathe normally. The doctors called it a miracle. For me, the real miracle was Dr. John's visualization training. It was the tool that I needed to save my own life, and I am forever grateful to him for his help"
- Howard Brian Edgar, Writer, Author, Novelist and Former Senior Director of Creative Services for Practice Builders, LLC